Consultant to support the Legal Entity of Public Law (LEPL) National Environmental Agency (NEA).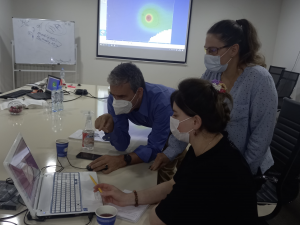 The overall objective of the project was to provide support in introducing a methodology of groundwater modelling and monitoring system, recommend the specific modelling programme to further develop digital monitoring abilities and data processing mechanisms and familiarize the Agency staff with practical training about the groundwater modelling system specifications.
This was done during a groundwater flow modelling course. The existing groundwater monitoring practices and types of available data were reviewed.
The deliverables are in full compliance with the WFD, the EU standards and modern methods.