Modification of a groundwater flow model developed by IHEDelft.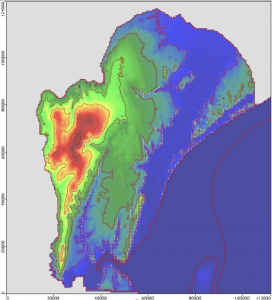 The models simulate the permanent and transient groundwater flow within the MMA (Maputo Metropolitan Area) aquifer system.
The objective was the development of a model that would (i) determine the volume of fresh water in the aquifers, (ii) simulate the progress of the salt water intrusion from both the sea and the Incomati river and (iii) enable the ARA-Sul waterboard to calculate the effects of climate change and changes in management on the hydrodynamic groundwater flow regime.
Client: WaterWorX (a partnership of Dutch public water operators)