Aguaflow
Wybrand van Ellen Aguaflow S.L. (AGUAFLOW) es una consultoría sobre cuestiones geohidrológicas que ofrece solución a las más diversas cuestiones relacionadas con el agua subterránea, tanto en España como en el extranjero.
Más sobre Aguaflow
Expertise
Aguaflow also executed the following, more general, studies:
Inventory of the Spanish fresh water market
Impact of climate change on the drinking water preparation and provisions in Spain
From 1989 we have been active on these fields of action:
Conocimientos y experiencia
Aguaflow también ha realizado de forma autónoma 2 estudios generales como: Inventario del mercado español del agua dulce. Influencia del cambio climático en el tratamiento y el suministro de agua en España. Desde 1989 hemos trabajado en los siguientes proyectos técnicos:
Gestión hidrológica
Gestión hidrológica integral
Impacto
Impacto de las grandes obras de infraestructura en las corrientes de agua subterránea

Estudios de Impacto Ambiental
Estudios
Estudios regionales de modelación del agua subterránea

Estudios de depósitos de fango de dragados
Análisis
Análisis de pruebas con bombeos
Determinación
Determinación de la relación entre agua subterránea y agua superficial
(i) Update of the groundwater model delivered in 2021, calculation of some future management and climate scenarios and … Ver proyecto about Mozambique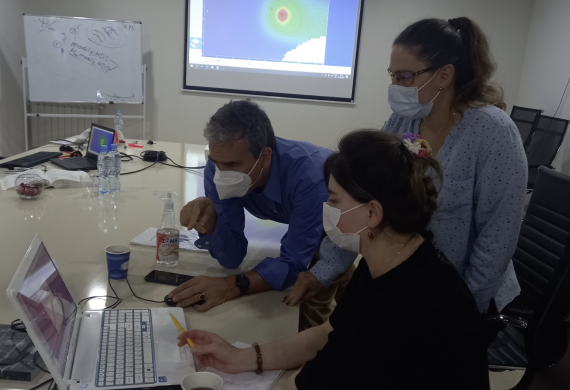 Consultant to support the Legal Entity of Public Law (LEPL) National Environmental Agency (NEA). The overall objective … Ver proyecto about Georgia
Modelling expertise
For the majority of our geohydrological projects we use one or more of the modules of the software package VISUAL MODFLOW.
Furthermore, we have the following programs at our disposal:
SUPER SLUG for pumping tests analysis. SURFER for data processing and analysis.
We also have knowledge of the groundwater models TRIWACO and MICROFEM, the SOBEK software package and programs to make and process photographs and professional images.
We have applied these modules in both stationary and transient situations.
MODFLOW
Cálculo en 3D el flujo de aguas subterráneas
MODPATH
Cálculo de la trayectoria en 3D de partículas partiendo del campo de flujo calculado por MODFLOW
ZONEBUDGET
Calcula los balances de masa de subsistemas dentro del área modelada
SEAWAT
Calculaen 3D el flujo de aguas subterráneas de densidad variable
MT3D
Calcula el transporte en 3D de contaminantes multi- especie disueltas, teniendo en cuenta advección, dispersión, y reacciones químicas
RT3D
Calcula el transporte reactivo en 3D en sistemas de agua subterránea
Let's go to work!
Ofrezco mi experiencia y profesionalidad durante años y estaré encantado de conocer algo más sobre su proyecto.
Comenzar un proyecto